Merry Geeksmas! December 1st has two sweet treats for you today: the chocolate behind door one of your advent calendar and the news that Stranger Things has officially been renewed for a third season…..not that there was much doubt, mind you.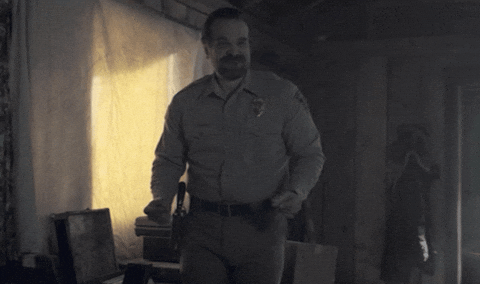 In an interview earlier this year the show's creators, the Duffer Brothers, said that they have planned it out as a four season thing. So if they stick to their guns, we're halfway through the story!
It's worth noting that when the announcement for Season Two was made, they gave us a return date (late 2017 is what they said) and, also, the episode count. Neither of these things have been mentioned as yet and according to reports, writing for Season Three is "underway". So, depending on how quickly they can put things together, the earliest production could start would be Spring and if that's the case i wouldn't expect to see Season Three before 2019.
The episode count is also another issue. Many people agree that, despite being even better than the first, the story of the Second season could have benefited from a smaller episode count. I, personally, disagree with this but I can understand why other people didn't like "that" episode, it did feel quite out-of-place. I'd expect that the bigwigs are aware of fan's feelings about this and i wonder if it will affect their decision on how many episodes to make for Season Three.
What are your predictions for Season Three? When do you think we'll see it and how many episodes do you think they'll go with?